Buy your HI-TECH Gaming PC
without graphics card
Did you know that you can buy your HI-TECH for Gamers PC without a graphics card?
Maybe you recently bought, won or got a new graphics card as a gift and you are just looking for a PC to go with it....
Or your PC already has a current, powerful graphics card - but everything else has to be new?
No problem! You can order any HI-TECH for Gamers PC without a graphics card, continue to use your existing card and upgrade the rest of the PC to the latest technology right away!
Just choose your desired configuration in the store and use one of the following contact options.
Have questions? Contact us:
They will be glad to tell you the price of your preferred configuration and you can order it with ease.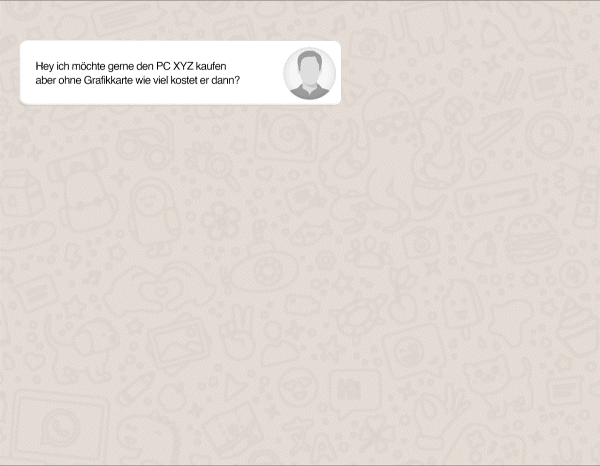 We provide you with
two options
a. Send us your existing card, we will install it in your new PC and do all quality control tests together with it. Your PC will be delivered to you completely assembled, tested and ready to use.
b. You tell us which card you use, we test your system with an equivalent card and pre-route all the cables you need to install your existing graphics card. So the installation is a breeze.