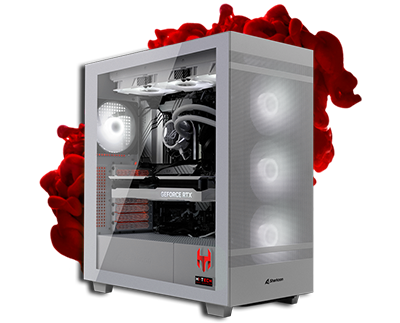 Welcome to the
RGB Zero Zone from HI-TECH for Gamers!

A world in which
simple elegance
and
unmatched gaming performance
merge with each other. The Zero Zone redefines the essence of a gaming PC by focusing on what matters: power, speed and reliability.
Discover each of our gaming PCs, without extravagant RGB lighting. Every gaming PC in the Zero Zone is carefully designed to offer the highest performance and professional design. Performance is the focus here.

With the RGB Zero Zone you can design your dream gaming PC according to your individual wishes, without any RGB lighting. HI-TECH for Gamers stands for innovation, quality and customer satisfaction. Immerse yourself in the future of gaming and configure your perfect gaming companion today - free of RGB but full of performance.
Configure now and experience the ultimate gaming experience!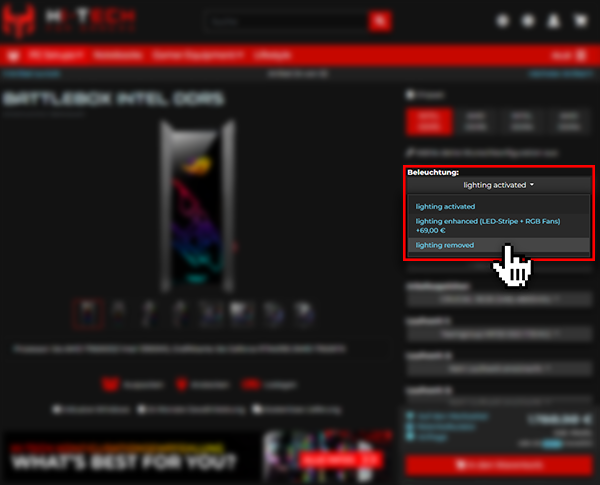 How do I order a Zero Zone Edition gaming PC?
Choose your desired case and open the PC configurator.
Navigate to "Lighting": In the configuration interface you will find an option for "Lighting". Click on it to open the drop-down menu.
Select "Lighting Removed": Within the dropdown menu you will see different lighting options. Get a Zero Zone Edition by selecting "Lighting Removed."
Further configure: After selecting "Lighting Removed," simply continue your configuration by adding other desired components and specifications.
Add the PC to your cart: After creating your desired configuration, add the PC to your cart, checkout and enjoy gaming in its purest form with your Zero Zone Gaming PC from HI-TECH for Gamers!
Have questions? Contact us: