Description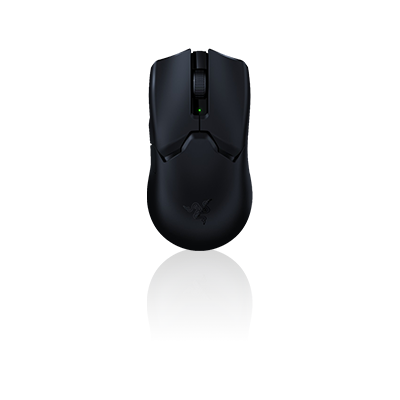 RAZER Viper V2 Pro
Forget the mediocrity and take advantage of the Razer Viper V2 Pro - a wireless gaming mouse for true winners. This deadly weapon is a real asset, equipped with the latest technology and leaves the competition with no chance.
25% faster than other wireless technologies on the market: you won't even notice that you are playing with a wireless mouse, because lightning-fast data transmission, extremely low latencies and seamless frequency changes in heavily used areas support you optimally.

Our new, further improved sensor has industry-leading 20,000 DPI with 99.6% resolution accuracy, so that every movement of this wireless mouse, however gentle, is continuously registered. The sensor is characterized by intelligent functions and is even more precise to enable headshots that are decisive for the game.

The switches in this wireless mouse capture clicks via infrared light, which pays off in an industry-leading response time of only 0.2 milliseconds. Because classic physical contact is no longer necessary, there is no need for an unprelle delay, and there are never unintentional clicks - even more control and error-free execution.

Even faster and smoother movements with full control over what's going on with the lightest wireless gaming mouse on the market. The mouse weighs only 74 g, but is still uncompromisingly robust thanks to its double-handed housing.

16.8 million colors, countless patterns, dynamic lighting effects during the game - experience the extensive RGB adjustment options and even more immersion with the world's largest lighting system for gaming devices.
Reviews
Displaying the latest reviews via the independent online rating service provider
eKomi
Customer reviews for the previous versions of the product
Customers who bought this product also bought
Customers who bought this item also bought one of the following products.